The digital age has revolutionized the way people raise funds for various causes. India, with its burgeoning internet usage and digital literacy, has seen an impressive rise in online fundraising platforms. Fundraising websites in India have become increasingly popular, offering a seamless fundraising platform for individuals and nonprofits to generate support for their initiatives.
These online fundraising sites in India allow individuals, NGOs, and other entities to raise funds for various causes, ranging from medical emergencies to environmental initiatives. Here's a list of the top 10 best fundraising websites in India, ensuring you select the most appropriate one for your needs.
Table of Contents
Benefits of Online Fundraising Websites in India
Online fundraising platforms have revolutionized the way individuals, NGOs, and startups raise money in India. Here are some of the primary benefits:
Wider Reach: Digital platforms provide access to a global audience, allowing campaigns to reach more potential donors than traditional methods.
Cost-Effective: Online fundraising often incurs fewer overhead costs compared to traditional fundraising events or methods, making it more efficient.
Transparency and Trust: Many platforms provide real-time tracking of donations, ensuring transparency. This transparency can enhance trust among donors.
Flexibility: Fundraisers can be set up for a variety of causes ranging from medical emergencies, and educational needs, to entrepreneurial ventures.
Immediate Access to Funds: Unlike some traditional methods where there's a wait time, online platforms often allow beneficiaries to access funds quicker.
Engagement Tools: These platforms offer tools like social media sharing, updates, comment sections, etc., fostering greater engagement with donors.
Convenience: Donors can contribute anytime and anywhere, without the need for physical presence or cash transactions.
Multiple Payment Options: Online platforms in India offer various payment methods, including credit/debit cards, UPI, net banking, and wallets, catering to a broad audience.
Storytelling: Digital platforms provide a space for individuals or organizations to share their stories in detail, adding a personal touch that can inspire more donations.
Regular Updates: Beneficiaries can provide continuous updates about their situation or project, ensuring donors remain in the loop about the impact of their contributions.
In summary, online fundraising platforms in India have democratized the fundraising process, making it more accessible, transparent, and efficient for both donors and beneficiaries.
Top 10 Best Online Fundraising Websites in India
Following are the top 10 best fundraising sites in India for individuals, charities, crowdfunding, and NGOs (Non-Government Organizations).
Ketto
Milaap
Impact Guru
GoCrowdera
DonateKart
GiveIndia
Fueladream
BitGiving
Rang De
Wishberry
1. Ketto
Established in 2012 by Bollywood actor Kunal Kapoor along with Varun Sheth, Ketto has rapidly become one of India's most popular crowdfunding platforms. Ketto facilitates the raising of funds for medical emergencies, charitable activities, personal needs, health, education, disaster relief, and other significant causes.
Over the years, it has seen substantial growth, with more than INR 1,100 crores raised across numerous campaigns. Their platform simplifies the process of crowdfunding, making it accessible for all, and they've gained immense trust from donors and campaign organizers alike. The interface is user-friendly and offers seamless sharing on social media, helping campaigns gain traction.
Founded: 2012 by Varun Sheth and Kunal Kapoor.
Fact: Raised over INR 1,100 crores for various causes.
Specialty: Medical, social, and personal causes.
2. Milaap
Established in 2010 by Sourabh Sharma, Anoj Viswanathan, and Mayukh Choudhury, Milaap is a free fundraiser platform in India that caters to various fundraising needs. The platform has facilitated fundraisers for medical emergencies, personal causes, education, and even rural entrepreneurship. With over 200,000 fundraisers and more than 4 million generous donors, Milaap has truly made a mark in helping individuals and communities in need.
Milaap has raised over INR 1,000 crore for campaigns. Its platform is known for its transparent tracking of funds and simple campaign creation process.
Founded: 2010 by Sourabh Sharma, Anoj Viswanathan, and Mayukh Choudhury.
Fact: Over 200,000 fundraisers have been hosted with more than 4 million donors.
Specialty: Medical emergencies, personal causes, and community projects.
3. Impact Guru
Founded in 2014 by Piyush Jain and Khushboo Jain, Impact Guru is a donation-based crowdfunding platform for NGOs, social enterprises, startups, and individuals renowned for its versatile crowdfunding solutions. They cater to a wide range of needs, including medical, healthcare, arts, personal causes, and even support for nonprofits.
Since its inception, the platform has successfully managed to raise over INR 1,500 crores. This platform has partnered with global giants like GlobalGiving, a unique feature allowing NGOs to raise funds from international donors.
Founded: 2014 by Piyush Jain and Khushboo Jain.
Fact: Raised over INR 1,500 crores across various causes.
Specialty: Healthcare, nonprofits, and personal causes.
4. GoCrowdera
Incepted in 2014 by Chet Jainn, GoCrowdera is the world's first fee-free crowdfunding platform. What makes it stand out is its no-platform-fee model, ensuring all the donated money goes straight to the intended cause. Whether it's for nonprofits, creative projects, or personal causes, GoCrowdera has positioned itself as a go-to platform for free crowdfunding in India.
This platform stands out as it does not charge any commission from the fundraisers, relying on voluntary tips from donors instead. GoCrowdera is popular among NGOs, filmmakers, and artists.
Founded: 2014 by Chet Jainn.
Fact: Unique in charging no platform fees, ensuring all donations go directly to the cause.
Specialty: Nonprofit, personal, and creative projects.
5. Donatekart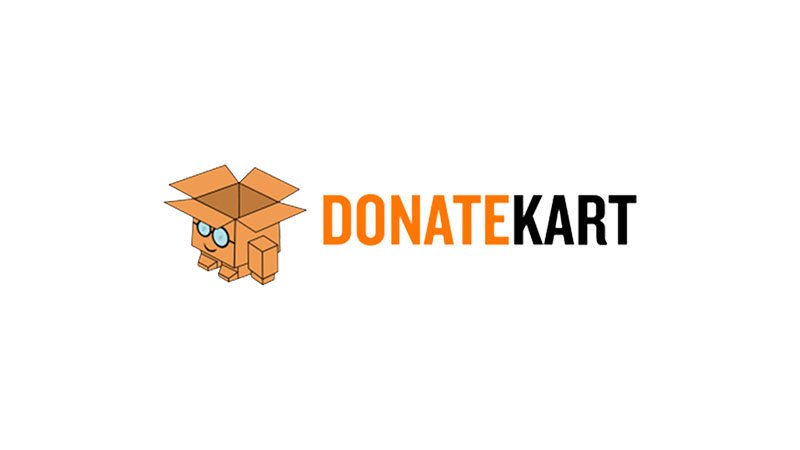 Created in 2016 by Anil Kumar Reddy and Sandeep Sharma in 2016, DonateKart introduced a novel approach to philanthropy. Instead of monetary donations, it enables individuals to donate items in kind to various NGOs and charitable endeavors. With over 3.5 lakh products donated, DonateKart ensures transparency by delivering the exact product to the intended beneficiaries.
Unlike traditional monetary crowdfunding, Donatekart allows donors to pick and choose products that NGOs require. The website then delivers these products directly to the NGO.
Founded: 2016 by Anil Kumar Reddy and Sandeep Sharma.
Fact: Over 3.5 lakh products were donated via the platform.
Specialty: Enables donors to donate in-kind to NGOs instead of cash.
6. GiveIndia
Launched in 2000 by Venkat Krishnan N., GiveIndia is one of the earliest and most respected online donation websites in India. Connecting donors with trusted grassroots charities, GiveIndia has ensured that aid reaches the most deserving. Their robust framework, which has gained the trust of over a million donors and 150+ corporate partners, facilitates transparency and accountability in charitable giving.
GiveIndia is one of the oldest fundraising websites in India. It acts as a bridge between donors and credible NGOs, ensuring transparency and authenticity.
Founded: 2000 by Venkat Krishnan N.
Fact: Supported by 1M+ donors and 150+ corporates.
Specialty: Trusted grassroots charities, connecting them with donors.
7. Fueladream
Launched in 2016 by Ranganath Thota, Fueladream is a platform that goes beyond traditional fundraising. It's a space where innovative ideas, creative projects, and social causes meet backers. Hosting over 3,000 campaigns and boasting more than 400,000 supporters, Fueladream has carved its niche, particularly in the realm of innovation and creativity.
With a unique blend of causes, innovations, and creative projects, Fueladream has a broad spectrum of fundraising campaigns. They also offer R&D support for innovative products.
Founded: 2016 by Ranganath Thota.
Fact: Hosted 3,000+ campaigns and has 400,000+ supporters.
Specialty: Creative, innovative, and social sector projects.
8. BitGiving
Established in 2013 by Fahad Moti Khan and Ishita Anand, BitGiving has revitalized the crowdfunding sector in India. They were among the pioneers to introduce cryptocurrency donations in the country. Focusing on social and entrepreneurial initiatives, BitGiving places an emphasis on storytelling, allowing campaigners to connect better with potential donors.
Leveraging the power of storytelling and a visually appealing platform, BitGiving has supported various social and individual projects. They emphasize creating impactful and compelling campaigns.
Founded: 2013 by Fahad Moti Khan and Ishita Anand.
Fact: Among the first in India to introduce cryptocurrency donations.
Specialty: Social and entrepreneurial causes, emphasizing storytelling.
9. Rang De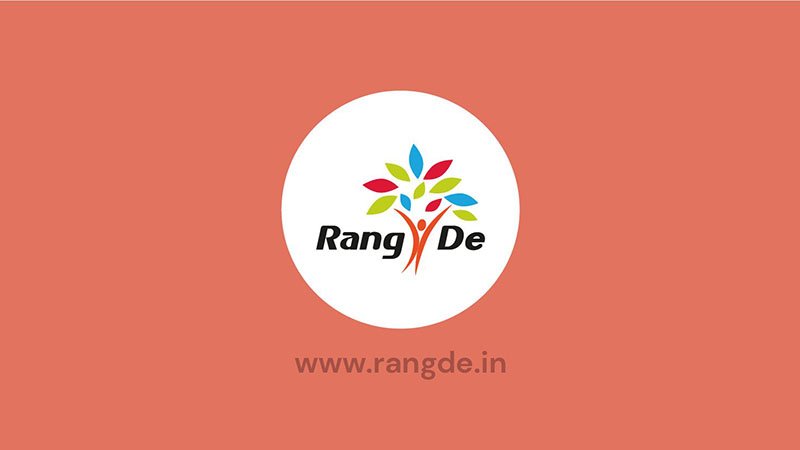 Started in 2008 by Smita Ram and Ram NK, Rang De is a microloan platform that seeks to combat poverty. It connects underserved communities in need of small loans with individuals who can lend, thus creating a community of social investors. Impacting lives in over 21 states in India, Rang De has championed the cause of providing affordable micro-credit to rural entrepreneurs and students.
Focused on eradicating poverty, Rang De is a micro-investment platform where individuals can lend small amounts to rural entrepreneurs from low-income households, helping them set up or expand small businesses.
Founded: 2008 by Smita Ram and Ram NK.
Fact: Over 60,000+ social investors and impacted lives in 21 states in India.
Specialty: Provides microloans to underserved communities.
10. Wishberry
Co-founded in 2012 by Priyanka Agarwal and Anshulika Dubey, Wishberry has distinguished itself in the crowdfunding arena by focusing on creative projects. Particularly adept at supporting films, music, and arts, Wishberry follows the all-or-nothing model. This model ensures funds are received only if the campaign goal is met. With a remarkable 70% success rate, they've managed to fund over 400 creative ventures.
Wishberry offers a platform for artists, musicians, filmmakers, and designers to raise funds for their projects.
Founded: 2012 by Priyanka Agarwal and Anshulika Dubey.
Fact: Funded 400+ creative projects with a 70% success rate.
Specialty: Creative projects, especially films, music, and arts, following the all-or-nothing model.
Conclusion
With the increasing number of online fundraising platforms in India, it mirrors the country's digital growth and the increasing awareness and willingness of citizens to contribute to causes. These platforms have democratized fundraising, allowing individuals and NGOs to reach out to a broader audience with ease. While each platform has its unique strengths, it's crucial to choose one of the best fundraising websites in India that aligns best with the nature and needs of the fundraising campaign.
The above list for donation-based crowdfunding in India, though not exhaustive, offers a comprehensive insight into the best platforms available for different needs.
This was our article on the Top 10 Best Fundraising Websites in India in 2023 | Indian Fundraising Sites. We hope this is useful to you. The order of this list is random.